News From Singer Sewing Center
It's almost here!
Sign up now for more fun than you can imagine.
3 DAY HANDS-ON EVENT
June 11

, 12, & 13th, 2015
 Floriani, the name that means great embroidery,
will be here for a
First-Time 3-Day Embroidery Event.
This will be a hands-on class where you will learn about embroidery,AND create your embroidery designs.
This will be a  great opportunity for first time embroiderers,
and experienced embroiderers alike.
$149.00 for all three days! Thats less than $50.00 a day, and includes lunches, snacks, projects that you complete, complete kits for all 8 projects offered,
and everyone gets a door prize worth well over $150.00.
We will be using the top-of-the-line Janome Machines
for everyone to play with.
Event will be
Thursday
&
Friday
from
9:00am – 5:00pm
Saturday  
9:00am – 12:00 noon
.
Saturday
1:00pm – 4:00
will be extra education for program owners.
Reserve your spot now!
LEARN TO SEW!
BEGINNERS SEWING CLASS
Wednesday, May 6 at 1:00pm – 4:00pm
Faye will take you through the basics, and you will go home with a finished no-show-seams pillow case.
Who knows where this will lead? 
Start your new adventure now!
Pre-registration a must.
Call 991-5151 for more info.
KIDS BEGINNERS SEWING CLASS
SATURDAY,MAY 2 at 

9:00am – 11:00am

. 
Saturday mornings, the Singer Sewing Center offers classes for students
aged 7 – 15 to learn the joy of sewing.
Each week the student will complete
a different fun project.
we will be creating:
"Mother's Day Surprise"
The student are encouraged to
bring their own sewing machine to learn on,
but if you don't have one, don't rush out and get one;
we have machines for the students to use if they don't have their own.
Saturday, May 16th

will be a no Kids Class
Pre-Registration is a must,
so call 991-5151 to reserve your spot.
MACHINE EMBROIDERY MAKE'N'TAKE
two dates!
MONDAY,   MAY 4 at 6:00pm – 8:00pm
SATURDAY, MAY 9 at 2:00pm-4:00pm
(Second Saturday due to All-Nighter)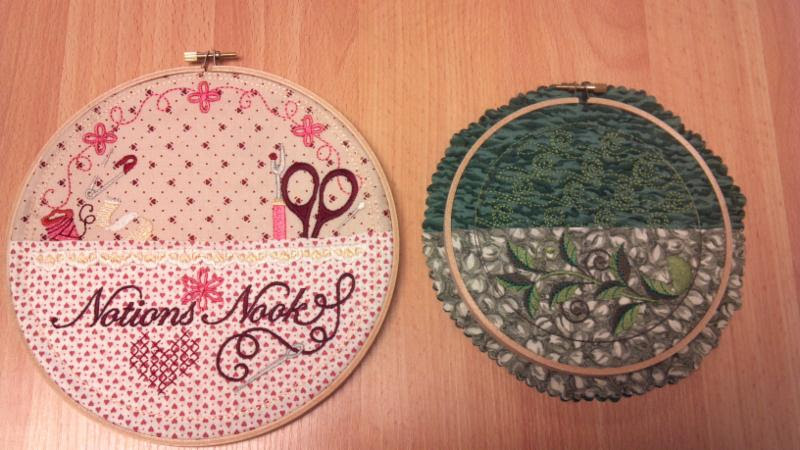 Bring your embroidery machine and have some fun creating 2 different
Anita Goodesign "Hoop Letter Holders".
This is a great way to get more comfortable with your
embroidery machine,
and go home with 2 beautiful and practical projects.
$25.00 for the class includes all materials for 2 projects.
Pre-Registration is a must.
Let us know your biggest hoop size, 
so we can have the correct size design waiting for you.
Call
361-991-5151
and let us know which embroidery machine you will be bringing.
REPEAT CLASS!! 
REPEAT CLASS!!
REPEAT CLASS!!
ARTISTIC EDGE MAKE'N'TAKE
Tuesday, May 5 at 6:00pm – 8:00pm

.
Bring your Artistic Edge Cutter with your computer program installed,
and go home with a blinged-up tote.
Bring your Artistic Edge,
and your computer with the Program installed.
The Crystal Program is included.
Or bring a shirt you've been wanting to jazz up.
This will be a "crystal" class.  $25.00 includes all materials.
Our entire focus will be on the crystals. More aspects of the program in next month's class.
This Exquisite Finished Quilt will be on display at the Singer Sewing Center the first week of June.
You've got to see it to appreciate just how wonderful it is.
And YOU can make one!
The SINGER Sewing Center is excited to offer
the HOOP SISTER'S
Block-o-the Month 
Embroidered Quilt Classes.
This years Creation will be
The  Hoop Sister's  "Jacobean Journey".
This is a 10 month EMBROIDERY & QUILTING project
Classes will be the 1st Friday of each month
at
5:00pm – 8:00pm
, beginning June 5 , 2015.
The 10 month class will be $250.00 plus materials,
which can be paid by the month. This price includes:
The embroidery designs, written instructions with photos in a nice binder, 2-3 hours of hands-on instruction every month for each step.
Call for more info,            
and to reserve your spot.
This is embroidery and quilting at it's finest.
MARY MULARI
Sewing Inspirations
September 18 & 19th, 2015
Mary Mulari, the most frequent guest on Sewing with Nancy,
will be at the Singer Sewing Center
for 2 days of special projects,
classy garments, quick-to-sew accessories,
and entertaining inspiration.
Mark your calendars! More details soon.
ANITA GOODESIGN EMBROIDERY EVENT
October 16

&

17th, 2015
If you came to our last
Anita Goodesign Event,
you know
that you want to do that again!
If you are interested in machine embroidery,
you will have a ball spending 2 days
with great machines and great friends.
Mark your calendars. More information soon.
Would you like a new machine,
but you don't want to wait?
The Singer Sewing Center ALWAYS offers
no money down, and no interest for 12 months,
for qualified buyers.
Don't mind waiting? We have LAYAWAY as well.
Come in and find the machine of your dreams.